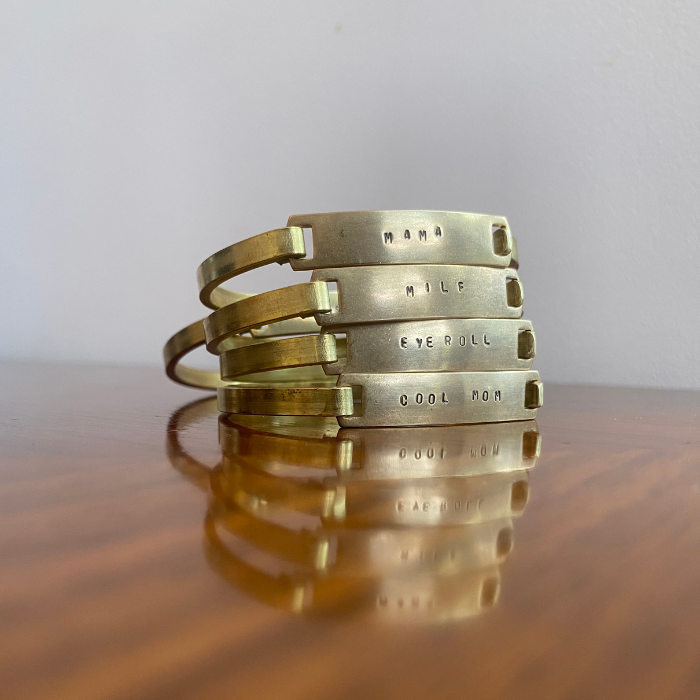 The past two mother's days have been rough. As some of you know, my mom (and very best friend in the world) suffered a brain aneurysm that rendered her severely disabled, both physically and mentally, just over two years ago. Only a few weeks later, my only living grandmother passed away. Needless to say, Mother's Day is pretty tough for me, and I know I'm not alone in that sentiment - for all sorts of reasons.   
The past two years, I've run a sale, talked a little about Mother's Day gift ideas, but to be honest, my heart just wasn't in it. This year, I decided to flip it, (to stop ignoring the painful elephant in the room) and celebrate motherhood in all it's forms—loss, love and memories. I wear multiple "mother" charms daily, to keep my mom and grandma close, and to remind me of our bond. I decided to make one for the site, as well as to give one away to someone who would love to hold their mother close too. If only it brings a bit of comfort to someone, I would be so honored. Our top picks for mother's day this year—whether you're celebrating your own journey, someone else's, or honoring your mother-figure—are these: 
1. 'Mother Dearest' - Hand-stamped 'Mother Necklace
2 . Custom Stamped Bracelet - What's more meaningful than something custom? Some of our favorite ideas include inside jokes or happy memories, nicknames, birthdates, a special place, or simply 'Mama' or 'Mother'. 
3. Locket – You can hold a little picture or note as a reminder of a mother/child's love 
4. Charm holders - so you/she can attach your own sentimental charms 
5. Jewelry or Trinket Box - A place for you or her to store sentimental treasures, jewelry and otherwise.